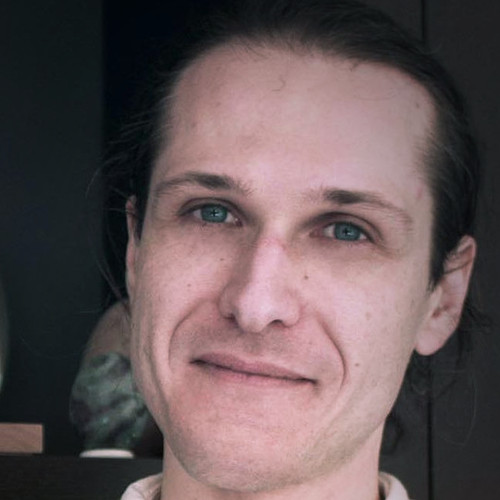 Are you creating a new digital product or service? Are you redesigning your site or your app? Do you wish to digitize your business?

I know the methods and have the skills to achieve your projects successfully.
Method
I am framing your project with you by collecting the needs, validating the requirements and leading further research
I design and lead workshops defining ideas and features and turning them into prototypes to validate them
I take part in the project management at your side using agile or traditional methodologies

Once the project launched I give you all the data insights and recommendations to drive it towards success
Skills
Digital strategy
Service & UX Design
Project Management

Brand platform
Digital ecosystems
Audits
Benchmarks
Strategic planning
Content strategy
Social Media strategy

Product Management
UX Strategy & Research
Design Thinking
Lean UX & Analytics
Design Sprint
User Journey Maps
Service Blueprint
Prototyping

Business & Functionnal analysis
Advisability & Feasability studies
Planning & roadmaps
Backlogs creation & maintenance
Functional specifications
Project monitoring
Tests & acceptance
Agile methodologies : Scrumban, Kanban...
Career
During my more than 15 years long career, I occupied most of the positions in the digital trade. So I am now the best possible interface between all the stakeholders because I understand the needs and the point of views of each of them. Thus I am able to synthetize their requirements to carry a common vision which meets and exceeds the expectations of both the users and the business.
If I should sum up my carreer so far, I would put the stress on 3 points : Digital Strategy, Project Management & UX Design. That's why I founded the digital consulting firm L:EDigitalab which synthetize those 3 areas of expertise to serve your digital products and services.
Technologies
Business Intelligence
CMS
CRM
Datavisualisation
Datawarehouse
Data analysis
Enterprise Resource Planning
Geomatics / GIS
Google Adwords
Google Analytics
Google Tag Manager
Integrated Library Systems
Linux
Natural Language Processing
Mindmapping
OLAP
PHP
Processing
Pure Data
Python
RDF
SEMRush
SQL
Statistics
Webmapping
XML
Training
Human behavior is my main interest, that is why I completed a master's degree in Social Sciences where I studied social groups in history. Then I passed a master's degree in Communication and Information Studies dedicated to online communities. To perfect my training I studied statistics, geomatics and datavisualisation in order better understand and illustrate them.
Webmarketing fundamentals - IAB Europe (2018)
Web business developpement
Increase web visibility
Become SOLOMO (Social, Local, Mobile)
Search Engine Advertising
Web analytics
Set up an online store
Go international
Semantic web and Open Linked Data - French National Research Institute for the Digital Sciences (INRIA - 2017)
Model and share linked data on the Web (RDF) ;
Query linked data with SPARQL ;
Create vocabularies, make inferences and enrich data (RDFS, OWL, SKOS) ;
Follow data history (VOiD, DCAT, PROV-O, etc.).
Semantized and Spatialized Data - French National Centre for Scientific Research (CNRS - 2016)
Geographic Information Systems architecture and Spatial Data Infrastructure
Spatial Statistics and Analysis
Understand and implement Service Oriented or Resource Oriented Architecture
Semantic Web and semantic databases (RDF-RDFS, OWL, SparQL, Jena, GeoSparQL , SKOS, inferences…)
The Open Geospatial Consortium standard : strengths, weaknesses, evolutions
Spatiotemporal ontologies.
Python - Ociensa Technologies (2012)
Knowing and implementing Python.
Statistics fundamentals - Anastats (2011)
Describing a series of values.
Poser correctement les problèmes que les statistiques peuvent résoudre.
Choosing the right statistical test according to a situation.
Interpreting the outputs correctly.
Quantitative methods in social sciences - Quantilille (2009)
Improve knowledge in traditional quantitative data analysis as well as cutting edge methods ;
Promote the creation of international multidisciplinary quantitative data analysts networks ;
Developping and Valorizing Scientific Software - French National Centre for Scientific Research (CNRS - 2008)
Stakeholders
Copyright
Technical debt
Legal constraints and licenses
Costs evaluation
Planning
Roadmap creation
Functionnal Specifications writing
Software quality assurance
Development methods
Technical Specifications writing
Documentations
Software Verification and Validation
Packaging
Support
Maintenance
Evolutions
Dealing with contributions
Versionning
Profesionnal Master's Degree "Digital Document Engineering and Multimedia Mediation" - University of Lille (2007)
Designing and developping Websites
Social Media Management
Multimedia Mediation
SEM = SEO + SEA + SMO
Websites audit
Digital branding and visibility
Devising digital communication strategies
Thesis : "Online communities engineering : to raise and manage a community"
Master's Degree "Humanities and Social Sciences" - University of Lille (2006)
Thesis : "Embodying the authority - The officers of arms at the court of Burgundy (1404 – 1467)"
Quantitative analysis of the comptability of the Burgundian State (previously unedited)
A little more…
Want to talk about your projects ? Leave a voice mail and I call you back !
And if you need some extra skills like brand content, graphic design or software development, I team up with L:EDigitalab to cover all the areas of digital projects